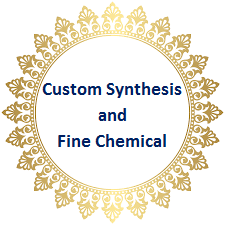 Custom synthesis is the process where a molecule is made exclusively for a particular client according to specifications at their scale. It is one of the options available for pharmaceutical companies requiring active pharmaceutical ingredients (APIs), intermediates, fine chemicals, reference standards, impurities or metabolites needed to launch their research and development projects.
Custom synthesis is essential to the pharmaceutical companies since many of these compounds can sometimes be very difficult to find or hard to synthesize.
Custom synthesis provides the platform necessary for clients' to accelerate their projects to market.
Reliance Rasayan Custom Synthesis and Fine Chemical services offers a wide range of experience in the synthesis of low volume, high value small molecules for biotechnology and pharmaceutical applications. With services available in vessels up to 300L in size and R&D and cGMP environments, Reliance Rasayan can meet your custom synthesis and fine chemicals requirement
Reliance Rasayan specializes in the custom synthesis of a wide range of small molecules including…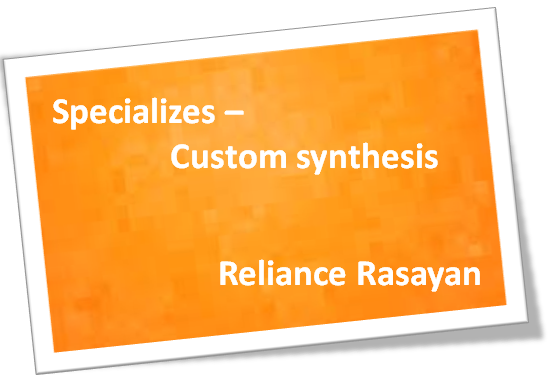 Active pharmaceutical ingredients,
Pharmaceutical intermediates,
Drug intermediates,
Drug metabolites,
Drug analogs,
Reference standards,
Chemical intermediates and
Pharmaceutical impurities.
Our extensive experience in synthetic organic chemistry, including complex chemistry…
* Chiral compounds,
* Hydrogenation, 
* Natural products chemistry and
* Carbohydrate,
* Nucleotide and amino acid production sets us apart from the competition.
For clients requiring Carbohydrates and Amino acids, we have a Custom Carbohydrate & Amino acid Synthesis laboratory.