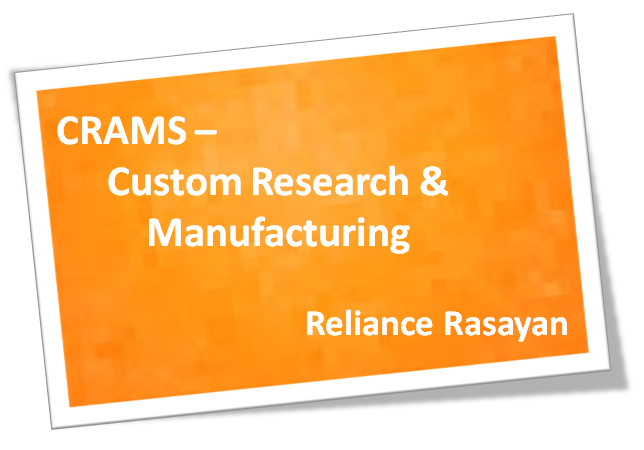 Our in-house capacity can provide process development & optimization of the synthesis route and prepare the batch for pilot plant and bulk manufacturing in plant. We have engaged third party manufacturer having cGMP approved facility for contract manufacturing of the products under strict confidentiality agreement.
The Technology transfer will be done to the manufacturing plant while maintaining the secrecy & confidentiality of the client and product.
CHEMISTRY EXPERTISE
You may please send us your enquiriesfor the requirement of small scale to bulk production of Intermediates & Chemicals enabling us to quote competitive price & lead time. We are ready to share our scientific knowledge with your technical team and collaborate with you for any new product development phase. We would be highly obliged to be your preferred business partners and keen to have long term & trusted relationship.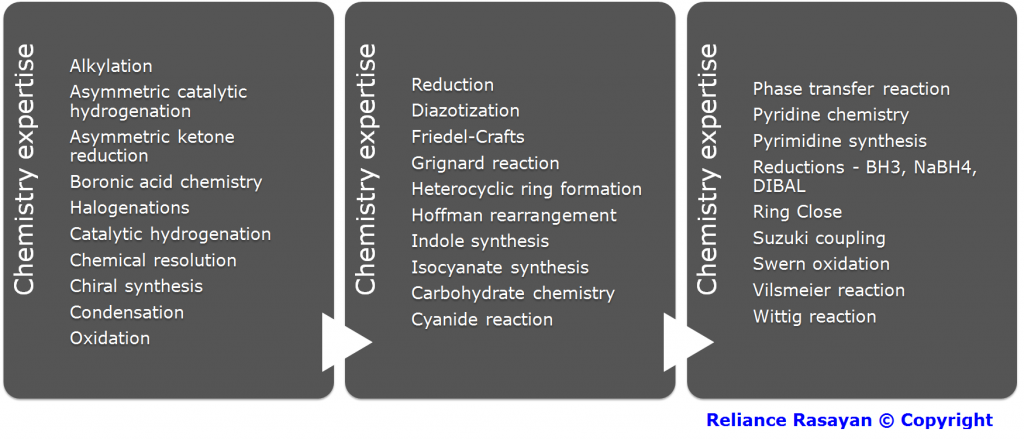 Reliance Rasayan can sign MOU and CDA for exclusive partnership to develop and manufacture small scale & large scale intermediates. Our in house capacity can take care of up to 5Kg of high-value products and large scale production can be done at a third party manufacturing plant under our expert supervision.